SAVE up to 5ppl on your fuel*
Application Form
For full details or to apply, call us on 0800 626672 quoting 'RED Driver Training' or complete the form.
*In order to process a request to open a credit account with us we will supply your business's information to credit reference agencies (CRA's) and they will give us information about your business, such as about your financial history. We do this to assess creditworthiness and product suitability, KYC and identity checks, manage your account, trace and recover debts and prevent criminal activity.
"*" indicates required fields
RED Driving Training and WEX Europe Services
RED Driver training have teamed up with leading fuel card provider, WEX Europe Services in order to negotiate highly competitive fuel pricing for its members.
As a valued Instructor at RED Driver Training you are eligible to apply for a FREE Esso Card™ (normally £48 per card, per year). Your Esso Card™ will give you a discount on every litre of fuel.
Looking for some more information? Our FAQs page answers lots of common questions.
Savings available with the Esso Card™
Save 3p*

on every litre of Esso Synergy Standard fuel
Save 5p*

on every litre of Esso Synergy Standard Diesel and Esso Synergy Supreme+ Diesel fuels
Save 5p*

on every litre of Synergy Supreme+ Unleaded fuel
Save 1p*

on all fuels at Shell and BP sites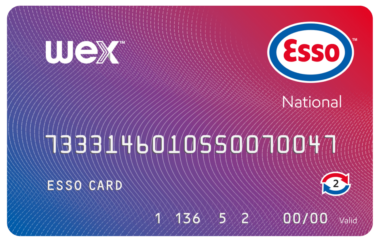 Your Esso Card™ benefits include:
Esso Card™ gives you access to over 3,450 fuel stations including Esso, BP and Shell sites.
Manage your fuel expenditure easily, with weekly Direct Debit payments.
Collect Nectar loyalty points – fill up at a participating Esso branded service station across the UK.
HMRC compliant invoices – cutting your administrative burden and giving you full visibility on your fuel spend and savings.
How Esso Card™ makes your journeys easier:
You're always near a fill-up
– with access to 3,450+* fuel stations in the UK.
Save money on fuel
– with a SAVING up to 5p on Esso Synergy fuels*.
Support when your need it
– our dedicated UK-based customer service team is available from 8:30am until 5pm every week day.