Switching to Esso Card™ could transform your business.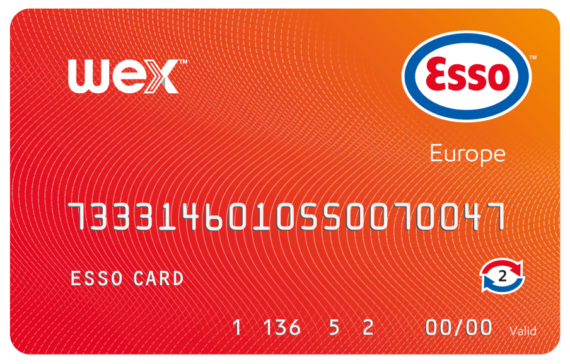 Esso Card™ gives you access to an extensive network of filling stations, including your new local station, providing everything from food and drink to full vehicle cleaning facilities.
With the combination of competitive pricing and range of payment options we can help you save money and enable you to spend more on your fleet and improve your customer service.
For more information on how the Esso Card™ can benefit your business, or to speak to our specialist sales team, please enter your details and we'll be in touch.
Apply for a fuel card
"*" indicates required fields
Benefits of Esso Card™
Improved Cashflow
Thanks to our weekly billing terms. Instead of paying for fuel using cash and keeping receipts, you will receive a weekly invoice and pay via direct regular debit. What's more, our invoices are HMRC compliant, making administration and accounting much simpler.
Discounted Quality Esso Fuel
Direct from Esso Card™ – when tested on everyday cars, Esso Synergy Diesel helped improve fuel economy by an average of 1.8%**.
Excellent UK-wide Network Coverage
Unlike supermarket-only fuel card brands, the Esso Card™ is accepted at a widespread network of fuel stations across the UK – including motorway sites, and Esso, BP and Shell – so you're never far from a fill-up.
Drivers Get More With Nectar Points
Earn points at Esso branded service stations across the UK.
Online Account Management
Using our market-leading online fleet management platform, WEX Velocity. Here you can order and block cards, monitor usage and driver performance as well as find your nearest fuel station – saving you time and money spent driving around to find an accepted site.
EV Charging
EV & ICE fuelling package allows you to charge on the road or at home.